Jewish Studies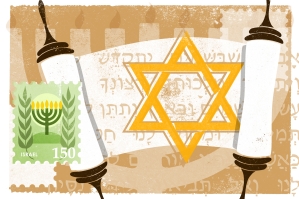 Jewish Studies is an Interdisciplinary Program offered by the College of Arts & Sciences at the University of Kentucky. 
We are a dynamic group of 10 affiliated faculty drawn from three colleges (Arts and Sciences, Fine Arts, and Engineering).  First established in 1996, the Jewish Studies Program and interdisciplinary minor has enjoyed a long history at the University of Kentucky.  Our courses reflect the disciplinary training of our core affiliate faculty, most of whom have been housed in philosophy or history, but recent junior faculty hires have resulted in new course offerings which reflect the interdisciplinary and transnational shift of Jewish and Israel Studies on the whole. Currently, the program offers a two-course, year-long sequence in Jewish culture and civilization, HJS 324-325 along with courses on the history of the Holocaust, Jewish philosophy, Jews in America, women in Judaism, and the Jewish musical tradition. 
In addition to offering an average of 3 courses each semester, we also sponsor a guest lecture series with a minimum of four invited speakers (this year we'll have 8 and maybe even 9!) and a graduate essay competition and prize.  In collaboration with the local Jewish community, Hillel, and the Jewish Federation of the Bluegrass, we also sponsor an annual film festival every fall that showcases four contemporary Jewish/Israeli films. Additionally, the University has agreements of collaboration with Haifa and Ben Gurion Universities.  As we look toward our 20th anniversary in 2016, we are excited about new directions for growth and development.
The minor in Jewish Studies familiarizes students with the historical and contemporary diversity of Jewish culture, language, literature, religion, history, and philosophy. In addition to specific courses offered by the program, students may also obtain approval from the program director to take courses from other fields provided the course subject matter is significantly relevant to the area of Jewish Studies.